Choosing a digital marketing mix that works for your business

1

min read
Mike Soden
February 6, 2019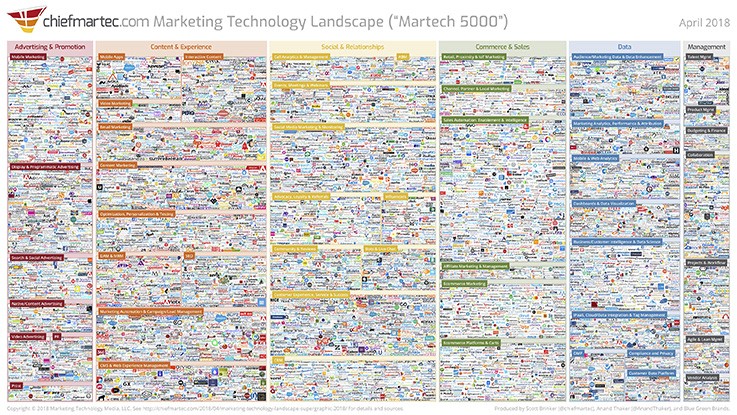 If you've ever felt overwhelmed or challenged by digital marketing, you're not alone. 
Finding the right mix of channels and tools to achieve your marketing goals is becoming increasingly difficult, and the 'Martech Marketing Technology Landscape Supergraphic' proves that it's only getting harder to know what's best for your business.
In 2018 there were almost 7000 (…yes, you read right – seven thousand) tools available to digital marketers to choose from. How on earth are we meant to find solutions to hit our marketing targets, without wasting time, money and effort?!
This is where working with a quality digital agency will help alleviate the stress and confusion associated with navigating this minefield of technology that changes faster than you think. From 2016 to 2018 the marketing tech landscape has more than doubled in the options available in our tool-belt, and unless you and your team spend as much time as we do researching, testing and trialling these tools, you'd be forgiven if you didn't know what half of them were.
If you'd like to see a high-res version of the diagram, check it out here. 
Chat with us today if you'd like more info or you're interested in learning more about finding the right mix for your business.